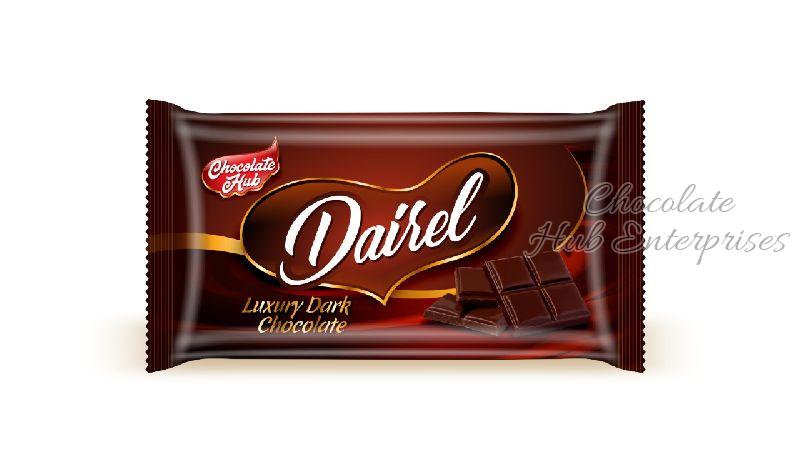 Who doesn't love chocolates? Everyone does!

Chocolates are the best thing that people love to eat as desserts and it's not just the taste, they are also packed with a number of different nutrients that make it healthy. While most people consider chocolates to be bad for health, the opposite is rather true. When it comes to chocolates, the best type of chocolate is dark chocolate. You can get in touch with luxury dark chocolate manufacturers in India and get the richest and most luxurious dark chocolates.

These chocolates are made from rich cocoa that gives them a bitter taste. When mixed with the sweet component of chocolate, this bitterness also gives away a yummy taste. You should always get contact the best dark chocolate manufacturer in India if you are looking to get amazing health benefits included in this sweet heaven. That said, here are some of the health benefits of dark chocolates.

Filled With Nutrition

Not many are aware but dark chocolates are actually filled with various nutrients. The high cocoa content in dark chocolates makes it very nutritious. This dark chocolate is loaded with a high amount of minerals and fiber. As it has a lot of cocoa in it, it also has fiber, iron, magnesium, copper, manganese, and potassium. But they also have calories. In a few people, dark chocolate might also keep you awake owing to the light amount of caffeine it has in it.

Rich In Antioxidants

This is a fact established by many studies that dark chocolate, rich in cocoa, is actually filled with antioxidants. It has different types of antioxidants like catechins, flavanols, and polyphenols. In fact, a study has even supported the fact that dark chocolate might even have higher antioxidant content than many other fruits.

Lowers Blood Pressure

People who are suffering from the problem of high blood pressure are always advised to keep chocolates, especially dark chocolates with the all the time. This is because dark chocolates contain a compound called flavanols that increase the release of nitric oxide through the stimulation of endothelium. This, in turn, helps to control the blood pressure level and reduce it to a certain level.

Reduces Heart Disease Risk

It is proved that the cocoa present in high amounts in dark chocolates might in fact act as a protection against the oxidation of LDL (bad cholesterol). When consumed regularly, this might help improve the functioning of the arteries and reduce any risk of heart diseases considerably.

Protects Skin From The Sun

Dark chocolates contain some important bioactive compounds that might act as a protection for your skin. It can help in keeping your skin hydrated and increasing skin density by improving blood flow in the skin. This could protect your skin from the harmful rays of the sun.

Improves Brain Function

Well, dark chocolates aren't only there to make you happy when you are down, it can also improve your brain functions. A study conducted on an individual who consumed dark chocolates for a period of five days straight experienced improved brain functioning.